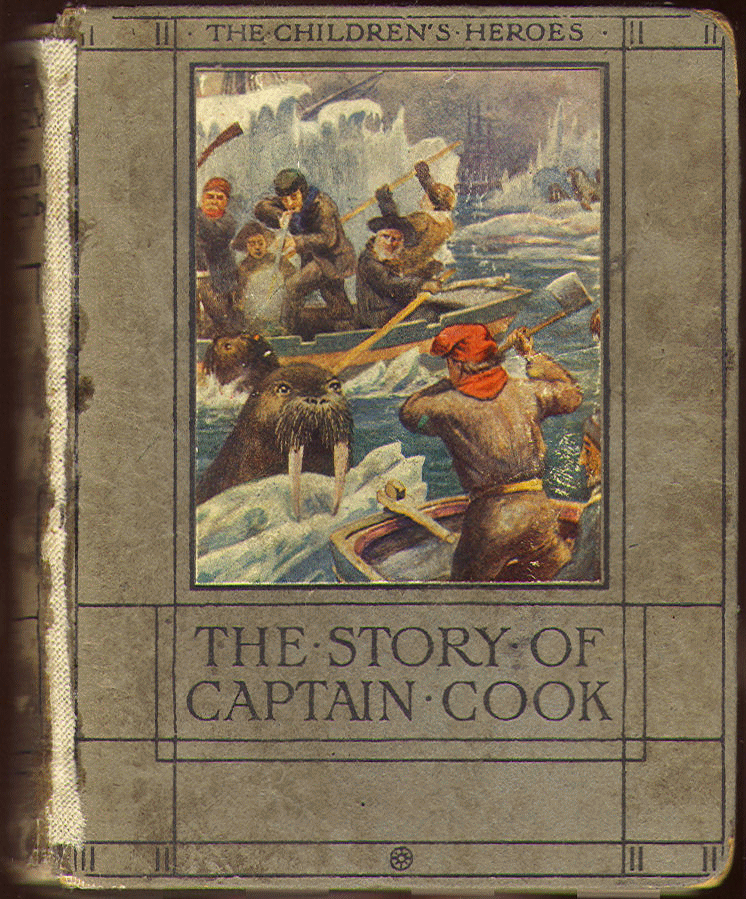 I love history. I love reading. I really love reading about history. I'm a cheap frugal woman and I rarely spend money on a book if I don't have to. I enjoy library books, free kindle books, and great yard-sale finds. When I purchase a book, it is nearly always a book about history. I love seeing God's hand in the events and actions that have preceded us. I stand in awe of His plan unfolding throughout time. The kids share this love of history books with me and we spend many lessons on the couch, reading together.
A few times, we've run across books that seemed to rewrite history. More often than that, we've run across books that seemed to spend a good deal of time pushing a worldview that didn't fit outs. We tend to avoid newer publications for this reason. Our favorites are old favorites. I mean oooooold favorites. Most of these were written between 1880 and 1950. Thankfully, many of these gems have been republished and are easy to find. But there many others that are out of print and not so easy to come by.
Which is why I was so excited to discover bundles of these old favorites, sorted by time period. Heritage History is a company that has compiled five libraries into complete curricula that include stories rich in history, biographies, comprehensive histories, study aids, timelines, historical maps, and era summaries.
These libraries are on CD's that you can transfer to your Kindle, Ipad, read on your computer as PDF's, or print and bind. I love this! We have multiple devices in our house and this allows us to load the CD's contents on all of our devices without purchasing multiple copies.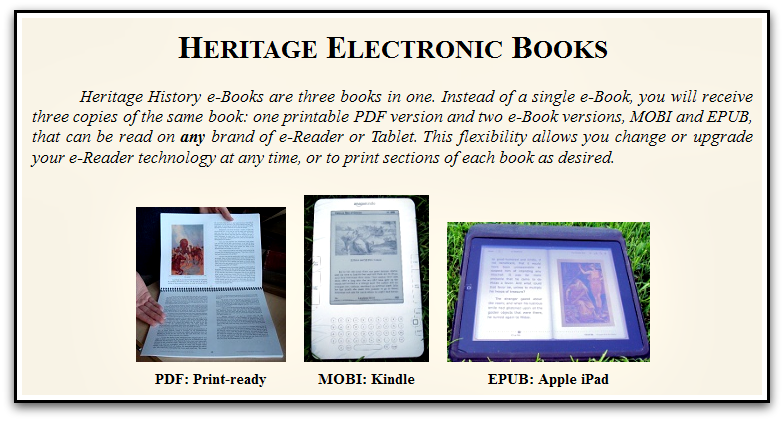 Heritage History offers 5 different libraries to choose from. While their website offers more in-depth descriptions, here is a brief introduction:
Young Readers
- Includes 86 books for grammar school ages, Teacher's Guide, and Recommendations
Ancient Greece
- 46 books covering Greek History, 50+ maps, teaching aids, and study guide.
Ancient Rome
- 45 books, 60+ maps, teaching aids, and a study guide
British Middle Ages
- 55 books about the 5th-17th centuries, 60+ maps, teaching aids, and a study guide
British Empire
- 57 books about the 18th & 19th century, 50+maps, teaching aids, and a study guide.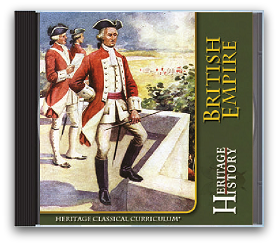 My family chose the British Empire because it best matched our history studies. It is full of incredible stories set in the midst of tumultuous moments in history. The CD also comes with hundreds of pages of study aids which include timelines, summaries, maps, vocabulary, mini-biographies, battle dictionaries, and more. These are perfect for building a lasting notebook of our studies. If you prefer not to print your own guide, these are available pre-printed in color for $24.99. The study guide is very helpful for any history approach you might take and can be purchased separately for families who prefer to read different books and not purchase the CD. The cost of this downloadable study guide is $12.99
The guide is incredible and helps you outline your year for your family. This brings it all together and rounds out the year's studies nicely. While suitable for high school level studies (and the rest of the family,) Heritage Histories suggests combining it with another Living Books based program to make it a complete curriculum. They even help you
figure out how
to do that!
Each CD is only $24.99, which is less than $0.50 per book and an incredible deal. If you purchase all 5 sets, the entire collection is only $99.99, which saves $25. They are very easy to load and include complete instructions on how to install onto your device. I am completely sold on this program and it will continue to be a favorite part of our history studies every year.
For more reviews of this and other CD's in the set, be sure to check out
The Crew Blog.
Disclaimer: I received this material in exchange for my honest opinion as a member of the TOS Crew, and received no other form of compensation. For whatever they're worth, the opinions are mine and mine alone, as stated in my disclosure policy.