We recently reviewed an online program called Vocab Videos that introduces vocabulary words through short, sitcom-esque videos. I thought it might be a fun way to increase vocabulary skills through the summer months.

Unfortunately, it was not our cup of tea. I had my young teen boys watch the first 20 videos, but excused them from the rest. The first episode included mostly immature humor. One character expressed frustration by saying, "Somebody shoot me." They took the Lord's name in vain at least 6 times. The boys didn't enjoy the videos. On the outside, I thanked them for participating and told them they could stop. On the
inside
, I cheered and fist-pumped the air. You see, I'm actually a fan of immature humor, but it was exciting to learn that my boys have better taste than me.
My family approached these with a Christian worldview and the Lord's name aspect did not appeal to us through that lens. Aside from this, the videos had some great points:
The site includes 25 Episodes and each episode includes 20 videos, yielding 500 videos that run a little over 30 seconds each. They are short and simple, but effective. Students learn one new word per episode. Episode 1 includes the words: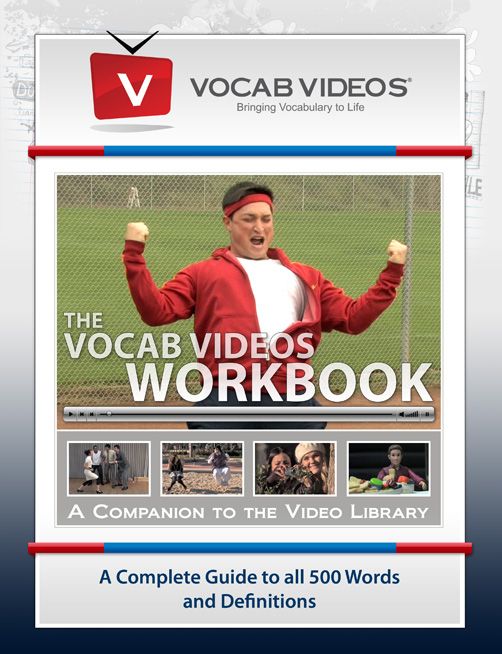 Inundate
Garish
Underscore
Haughty
Transient
Urbane
Meticulous
Disseminate
Censure
Surreptitious
Melancholy
Aspire
Concord
Diligent
Reprehensible
Exalt
Flamboyant
Assess
Sagacious
Paradox
Each episode comes with a printable worksheet for students to write down definitions of new words and a Quiz. Quizzes are multiple choice and online. They are timed and students are told an average time that it should take to complete the quizzes. In addition to these great reinforcements, there is also a flashcard-builder, crossword puzzles for each lesson, and cumulative quizzes.
The website is attractive and user-friendly. The price for the edition I sampled is $74.99 for a small educator subscription. This gave me a teacher account and the ability to add up to 20 students and overview their accounts. You also have the option to purchase a student account, which is reasonably priced. It costs $24.99 for a 6-month Subscription and $39.99 for a 12-month subscription.

The videos share great words to add or reinforce in your child's vocabulary and could fit neatly into a school schedule at one episode (20 videos) per week for 25 weeks. This would equate to roughly 3 minutes of videos per day, another 10 minutes to complete the worksheet each day and then a quiz on Fridays.
There are sample videos available so you can find out if your student would find them entertaining or interesting before buying.
Disclaimer: I received this material in exchange for my honest opinion as a member of the TOS Crew, and received no other form of compensation. For whatever they're worth, the opinions are mine and mine alone, as stated in my disclosure policy.