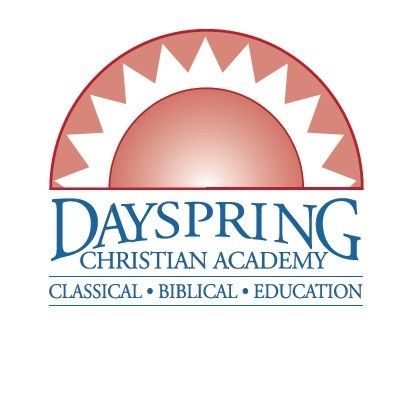 Dayspring
is a Christian Academy that utilizes the Principle Approach to learning, teaching a biblical worldview and educating students in the history of an America based on Christian values, relying predominantly on primary sources. They offer several online courses and I had the opportunity to review
The Pilgrim Story
. The timing couldn't have been more perfect. It fit right into our history studies' timeline and will be finished in plenty of time for Thanksgiving!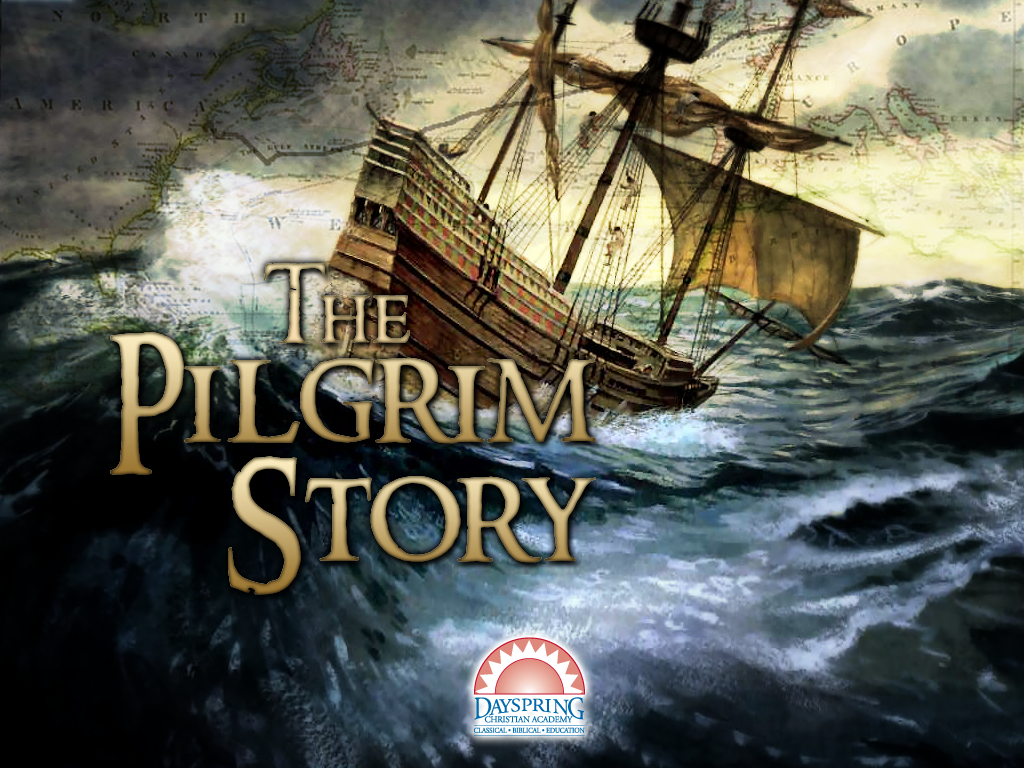 We've learned so much more than your average unit study about pilgrims! This is an in-depth history course that delves into the elements that contributed to the pilgrim adventure. Students begin with Henry the 8th and the Geneva Bible and work all the way through the pilgrims' first three years of colony life.
The self-paced course is taught through attractive slides, with a narrator walking you through the course. Each slide generally takes less than a minute. Students have to click on a "next" button to proceed to the next slide. This ensures that students are actively participating in the lessons and not tuning out during a "lecture". Also, some slides are interactive and students are able to participate in the lesson by clicking on the screen.
Each lesson contains a brief review of previous lessons, vocabulary words, and a summary of the current lesson. The lessons also have material for dowloading and printing. A Note sheet is provided for students to follow along during the lesson and fill in the blanks as they go. Information that goes on the note sheet is underlined on the screen and has a pencil icon in the corner to alert students to pause and write.
Clean, attractive maps are also provided for dowloading and printing. Map activities accompany the lessons and help students get a grasp of what was going on in the world throughout the history of the pilgrims. This history spans much more than the journey across the ocean. Dayspring provides a rich background investigation into everything that contributed to that journey.
Activity Pages do not include silly word-searches or crossword puzzles. Instead, students are given the chance to dig deeper and truly learn about the history of the lessons. For instance, the Geneva Bible played a huge role in the
Pilgrim Story
. Activity pages for this lesson allow students to study translations. It sounds awfully complicated for elementary students, but everything is given to them in a format they can follow and enjoy.
Interactive activities require students to click on different items on the screen. Some of these are character studies, giving brief biographies of people in the lessons. Some are timelines, giving summary info of the background history throughout the lessons. These were probably the least favorite activities for my students, simply because it was mostly review. Regardless of whether or not they already knew the material, they had to click on each item or it wouldn't let them progress to the next screen. It's a great feature for parents to know that students are definitely going through all of the information, but it's a little bit of overkill sometimes for the students.
Other lesson activities include writing lessons. I was worried that these might be overwhelming for my younger students, but they were not your average essay assignments. One lesson included simply making a list of items you'd pack for the journey if
you
were a pilgrim. The purpose of the lessons was to get them thinking and they were great at that. Some of these were fun to just do out loud together as a family, with mom taking notes for our notebooks.
The Notebook is the true star of the program. Throughout the lessons, students build an attractive scrapbook of their studies. Printouts, activities, and writing assignments are collected and make a keepsake of the lessons that can be treasured for years.
We haven't made it to the end yet, but the course culminates with a virtual field trip to Plymouth, Massachusetts.
This is a self-paced, online course that allows us to work at our own pace any time of day (even weekends) that suits our needs. It includes 5 Units, which consist of 5 tests and 3-4 lessons per unit. It takes roughly 20 minutes to go through all of the slides for each lesson. It takes about another 20-30 minutes to complete the print-outs and activities. The course could be completed in 5 weeks, but I would recommend slowing down, adding in the additional recommended reading options, and taking at least 10 weeks to complete the character-building lessons.
The Pilgrim Story
is intended for grades 2-8 (and older if you count me!) It's a course that I enjoy learning with them, as does my 10th grade son. The cost is $99 for a 6-month subscription. I have sampled several online courses this past year and I am blown away by the value of this course. Some of the courses I sampled were $99 for 6
weeks
of studies. Not a one of the courses I've sampled could begin to compare to
Dayspring's
quality in graphics, user-friendliness, or education benefit.
While it is enriching any time of year, if there is any way you could fit this into your studies between now and Thanksgiving, I highly urge you to do so. You won't be disappointed.
Disclaimer: I received this material in exchange for my honest opinion as a member of the TOS Crew, and received no other form of compensation. For whatever they're worth, the opinions are mine and mine alone, as stated in my disclosure policy.