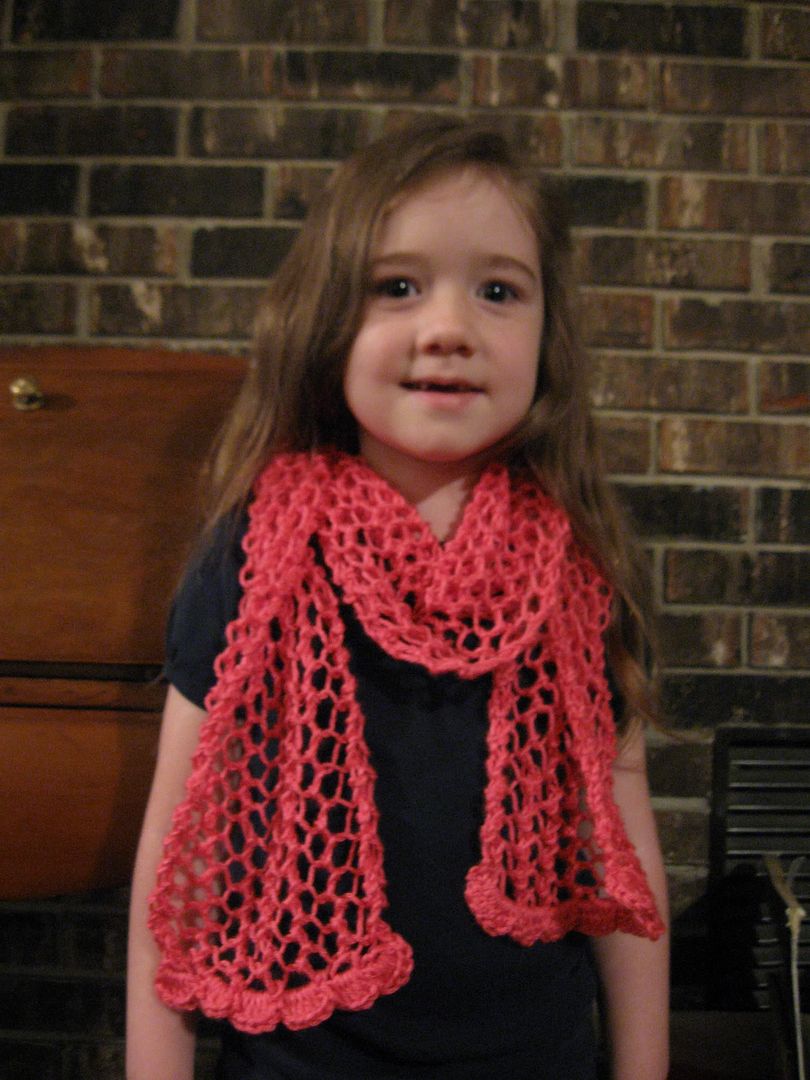 Rather than knit mates to last week's sock frenzy, I moved on to scarves this week. This is the only one I've finished, but I was anxious to get it ready to mail. It's a gift for my sister and I'm hoping there's a chance I'll actually get it to her ON her birthday, rather than a month later. Because I'm a grown-up like that.
So here's the hot pink scarf, though the picture doesn't show that very well. It's a modified faggot stitch. Don't laugh; it's a real name and it dates back much farther than the current definition of the word.
White Trash Lacy Scarf Pattern:
Using size 11 needles, Cast on 15.
K2, *YO, K2Tog*
Repeat * to* until one stitch left. K last stitch.
Continue until scarf reaches thighs while wrapped once.
Finishing:
With J hook,
There are six "rows" in this pattern. You'll create scallops with 6 Dbl Crochets in each row.
At edge, slip stitch in to start thread.
6 DC. Slst into the dividing knit row, 6DC into next row. Continue to end to create 6 scallops. Tie off and you're finished!
If you don't crochet, Begin scarf with 3-5 garter stitch rows before beginning faggot stitch pattern to create an edge.